The Paragon Track Performance big brake kit is similar to the brake system used on Team Honda Research West and Tazio Ottis Racing's 25 Hour of Thunderhill Civic Type R FK8 endurance race cars. There are certain limitations with the stock system, and our kit will offer improved track performance and lowered long-term maintenance cost through superior cooling efficiency and thermal capacity. Despite being slightly larger than the factory setup, the Paragon Civic Type R brake kit saves unsprung weight and will fit under most 18" wheels.
Paragon calipers advantage vs. OE Brembo calipers: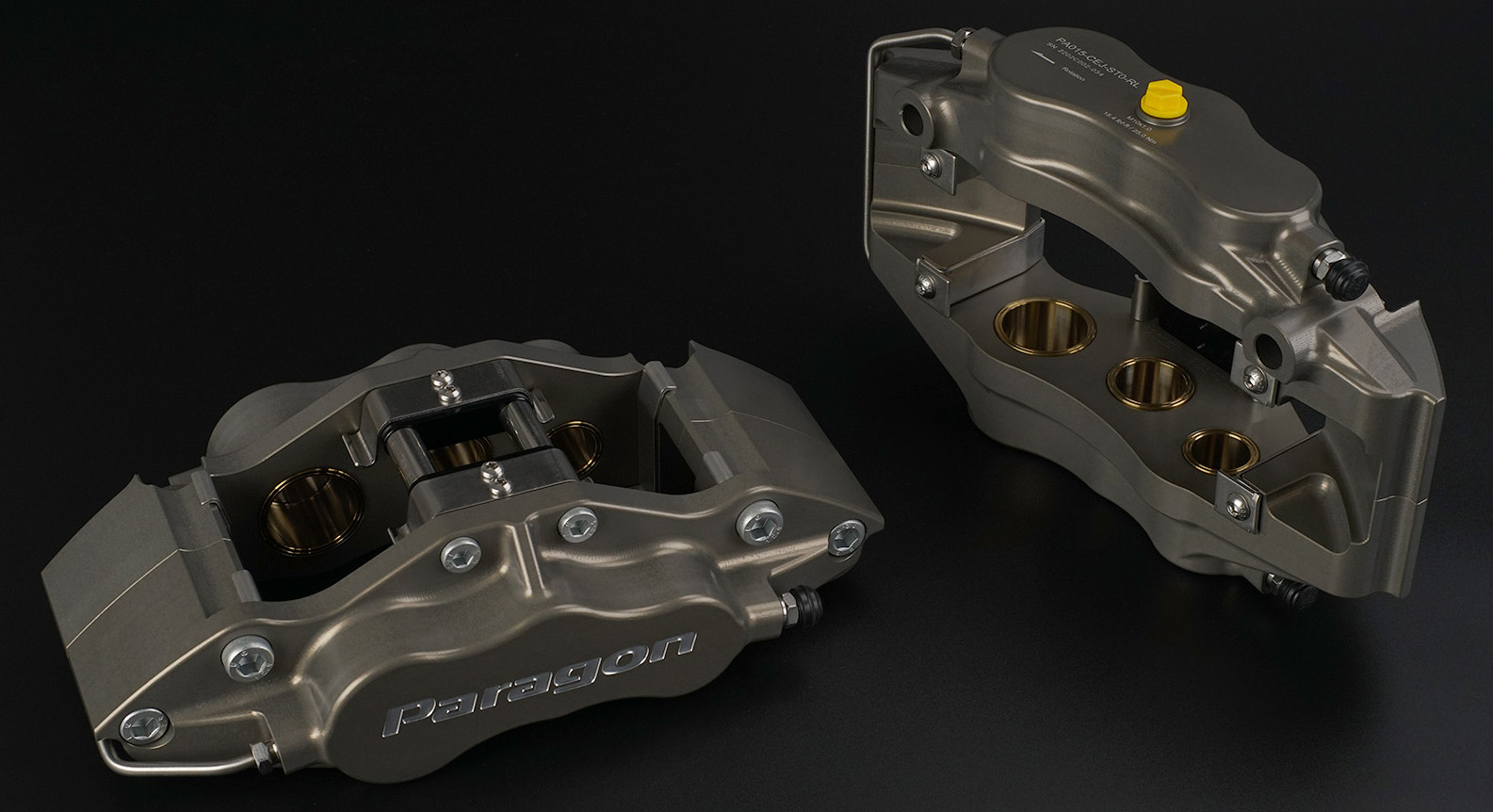 CNC machined from aerospace grade 6061-T6 billet aluminum as opposed to cast aluminum like OEM calipers for added strength at high temperatures
Outstanding rigidity. Reduces compliance which allow for a consistent and proportion pedal feel, and improves responsiveness/modulation characteristics
6 piston differential bore configuration to evenly spread the braking force from the master cylinder to the pistons. Minimize pad taper. OEM: 4 pistons, all pistons are the same size
Piston area similar to OEM, minimal change in brake bias. OEM: 50.3cm², Paragon: 50.1cm²
Each Paragon caliper weighs 6.5 lbs (without pads), save 1.4 lbs of unsprung weight per caliper vs. OEM
Features stainless steel pistons for lower thermal conductivity which help prevent brake fade. OEM pistons are made from aluminum (not a not a good insulator)
Titanium Nitride (TiN) PVD coating is applied to the stainless steel pistons which provides an extremely durable hard wear surface. Reduce friction between pistons and seals, allowing smooth piston travel. Extend service intervals by protecting the piston surfaces with hard coating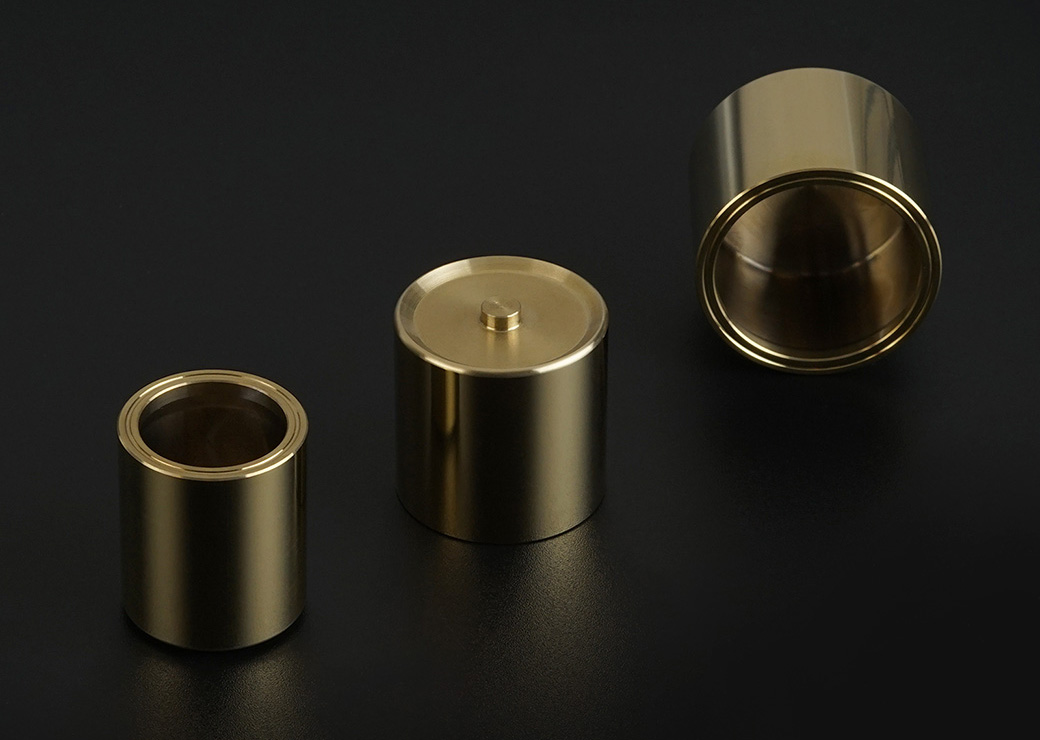 High temperature piston seals and internal dust seals are utilized to withstand the heat generated under harsh track conditions and extend caliper service life. Internal dust seals will not melt as easily as the external dust boots that are used on the OEM Civic Type R calipers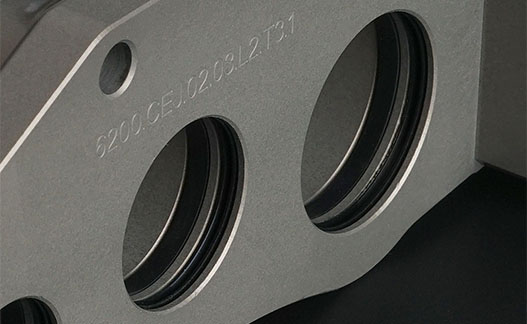 Allow use of larger and thicker brake pads, which resist temperature build-up better than smaller ones made of the same material. OEM pad area: 76.2cm², Paragon BBK pad area: 77.4cm². OEM pad thickness: 15mm, Paragon BBK pad thickness: 18mm
Allow use of larger rotors. Features 72 directional ventilation vanes for improved cooling performance and thermal capacity. Increase brake torque.
Mil-spec hard anodized finish vs. OEM painted. Will not discolor under extreme heat. Eliminate the clear coat peeling issue of the OEM Brembo calipers
Unsprung weight savings going from an OE-only setup to Paragon BBK:
2017-2019 OEM:
Front caliper: 7.9 lbs
Front rotor: 24.5 lbs
Pads: 4.2 lbs
Total: 36.6 lbs (per side)
2020-2021 OEM:
Front caliper: 7.9 lbs
Front rotor: 22.1 lbs
Pads: 4.2 lbs
Total: 34.2 lbs (per side)
Paragon 355x32mm 6 piston BBK:
Front caliper: 6.5 lbs
Front rotor: 18.9 lbs
Pads: 5.9 lbs
Bracket: 0.9 lb
Total: 32.2 lbs (per side)
Save 8.8 lbs of unsprung weight vs. 17-19 OEM setup (per axle), or 4 lbs vs. 20-21 OEM setup (per axle)
Paragon 355x32mm floating 2-piece rotors advantage vs. OE rotors:
Floating 2-piece design allows thermal expansion of the rotor while minimizing deformation and ensuring the rotor is self-centered with the pads. OEM 17-19 models: single piece non-floating
Features 72 directional ventilation vanes to create suction, turbulence, and guides cool air through the rotor for improved heat dissipation and increased resistance to cracking. Runs up to 30% cooler than O.E. pillar vane rotors
Increases brake torque by utilizing rotors with a larger diameter
Larger rotors with 72 directional ventilation vanes for increased thermal capacity. Allows the rotors to absorb and dissipate heat more efficiently and help reduce chance of brake fade
CM-250 special formulated high carbon alloy cast iron. Allows for an optimal bite, thermal characteristics, high-temperature strength, and durability
Heat treated to release stress in the rotor to avoid deformation and vibration
Hard anodized hats are more durable and will not discolor under extreme heat. 2020+ OEM hat finish: black anodized